Nice to meet you! My name is Leah, and I'm a Pinterest marketer.
I've been using Pinterest for years. At first, I used it as a consumer — I can vividly remember being in my early teens and saving inspiring quotes and finding cute crafts to try!
I began getting serious about Pinterest when my best friend and I started a blog our freshman year of high school — YES, freshman year! That's when I discovered the power of Pinterest marketing. My absolute favorite part of running that blog was sharing the posts on Pinterest. I loved designing pins, learning more about the algorithm, and watching our stats go up. And although we were little freshmen, we had our first viral pin that brought in THOUSANDS of link clicks in ONE month! From there I was attached…I was obsessed with Pinterest and wanted to learn more about how to see this success!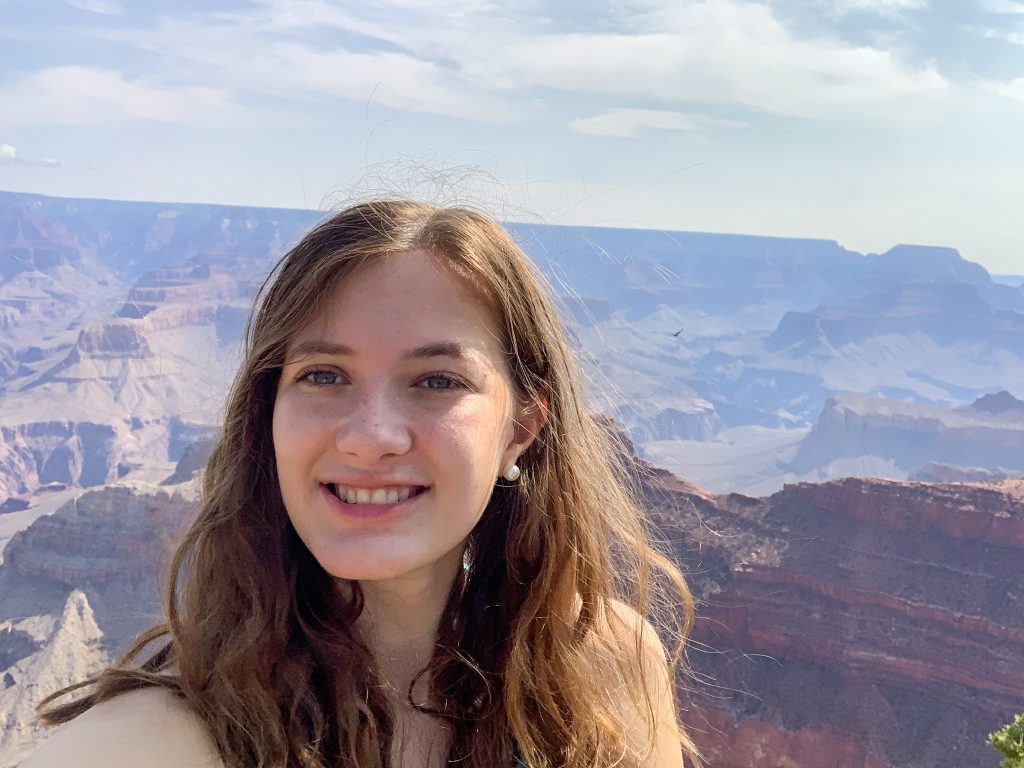 Besides using Pinterest, some of my favorite things are traveling (the picture above is from the Grand Canyon and the picture below is from Hawaii!), my sweet dog Tizzy, being with my family and friends, campfires, summer nights, and Oreo ice cream (it's the best)! Currently, I'm living on the East Coast and am a full-time student.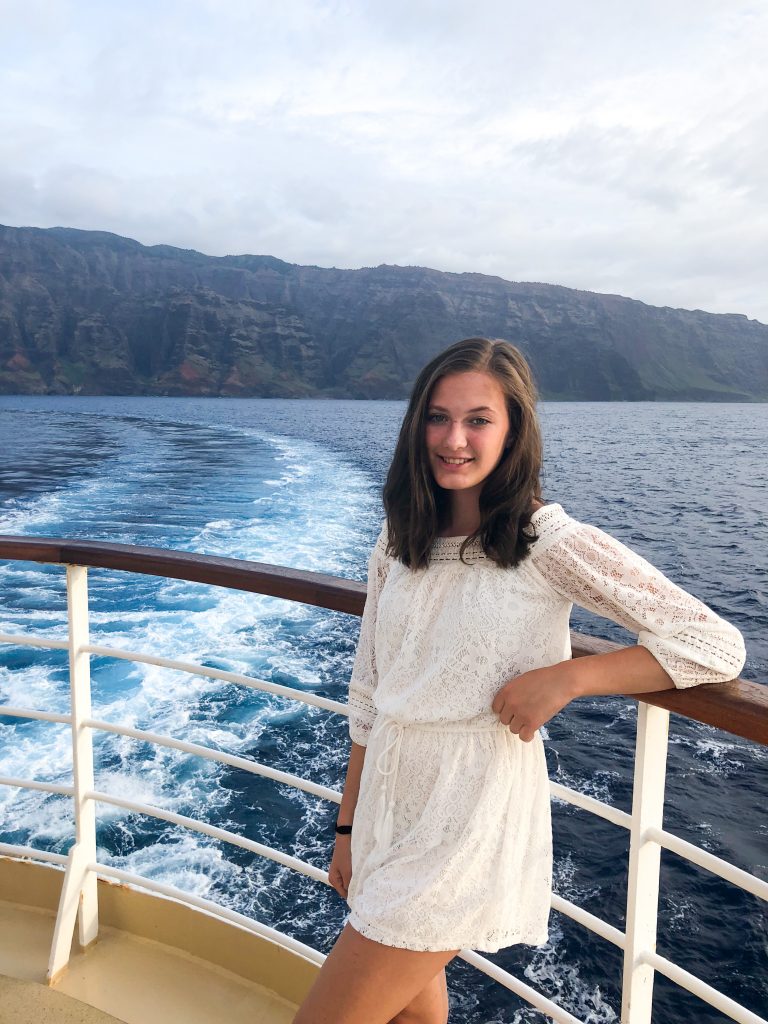 To this day, Pinterest marketing is one of my favorite things. I love learning about the platform and experimenting, and the wins are definitely motivating!
Since I started Pinterest marketing, I've seen so many incredible results like:
Getting ONE MILLION + impressions (and THOUSANDS of clicks) on a SINGLE pin
Driving thousands of readers (per month) to a blog
Gaining about 10,000 followers in just one year
Ranking multiple pins for different keywords
Getting collaboration and brand deal offers
Making the 3-sale threshold for Amazon Affiliates on the first try
Getting 10,000+ saves on a SINGLE pin
After seeing these results, I decided to start my blog, Leah Marie Marketing, to help others see results like this. 
Success on Pinterest IS possible, and I want to help you get there!