Did you know that you can add affiliate links to Idea Pins on Pinterest?
YES – you can now monetize your pins and make money directly on Pinterest!
This post is going to show you exactly how you can add your own affiliate links to Idea Pins on Pinterest, make more sales, and make some money.
Let's dive in.
Please note: Pinterest is always changing, and while I try my best to update my posts, not all information may be up to date. If you're looking too see the most updated tips, strategies, and information, check out this resource page.
What are Idea Pins?
Idea Pins on Pinterest are a multi-page pin format that allow up to 20 pages of content.
Users can use both photos and videos and customize their pages with things such as text, stickers, voice-overs, music, and more.
This pin type is tailored towards helping Pinterest Creators and Pinterest influencers grow an engaged audience.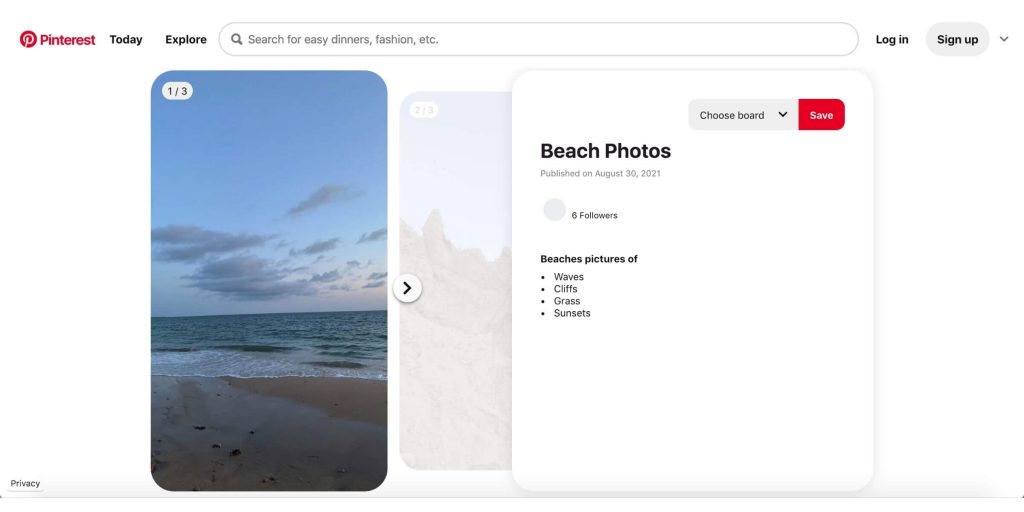 Can you include links on Idea Pins?
While Idea Pins can be linked to certain products, they can not be linked to websites.
So, for example, if you had a food blog, you could not link an Idea Pin about chocolate cake to your blog post on chocolate cakes.
(This is one of the main reasons that I do not really suggest that bloggers use Idea Pins, which you can learn more about in this post.)
However, on Idea Pins, you can include clickable links to products, you can also add and affiliate product links too!
Does Pinterest allow affiliate links?
Pinterest does allow affiliate links to products, but not all affiliate links will work. Pinterest has some approved affiliate network partners, and affiliate links that do not come from approved partners may not work.
It is best to be sure that you are using Pinterest-approved partners for affiliate links.
What affiliate programs can you add links from on Pinterest?
As of now (November 2021), Pinterest has three major approved partners for affiliate marketing.
Pinterest's current approved affiliate networks include:
Amazon Associates (join the affiliate program here)
ShopStyle Collective (join the affiliate program here)
Rakuten Advertising (join the affiliate program here)
Do you have to use links from Pinterest approved partners?
It is highly suggested that you use affiliate links from Pinterest approved partners.
Pinterest has said that it is important to use affiliate links from their approved partners so that you'll be sure to make the money from resulting sales.
Additionally, affiliate links may not even work from non-approved sites, and you may not make money from the sales.
How do you get affiliate links for Pinterest?
You can not get your affiliate links on Pinterest.
To get your affiliate links for Pinterest pins, you must go to your affiliate program and generate the link to the product you wish to promote.
How to add affiliate links to Idea Pins on Pinterest
Here is how you can add affiliate links to your Idea Pins:
Create a business account
Is this absolutely required? No. But I strongly suggest that you create a Pinterest business account.
There are so many benefits to Pinterest business accounts that will help you to grow your reach and audience, especially for brands, advertisers, and Creators.
I list many of the benefits of a Pinterest business account and why I favor it over a personal Pinterest account in this post.
Related: How To Become A Pinterest Creator (Easy Tutorial)
Create an Idea Pin
The next step is to create an Idea Pin.
Currently, to add an affiliate link to your Idea Pin, you must be on the mobile Pinterest app.
To create an Idea Pin on the mobile app, click on the "+" sign in the middle of the bar at the bottom of the page.

Then, under "Create," select "Idea Pin."
From there, create and design your Idea Pin!
My list of 23 tips to get viral Idea Pins on Pinterest may help you to create viral-worthy and optimized Idea Pins.
Select the Idea Pin page that you want to add your affiliate product link to
Once you've created the Idea Pin, tap on the page that you wish to product tag.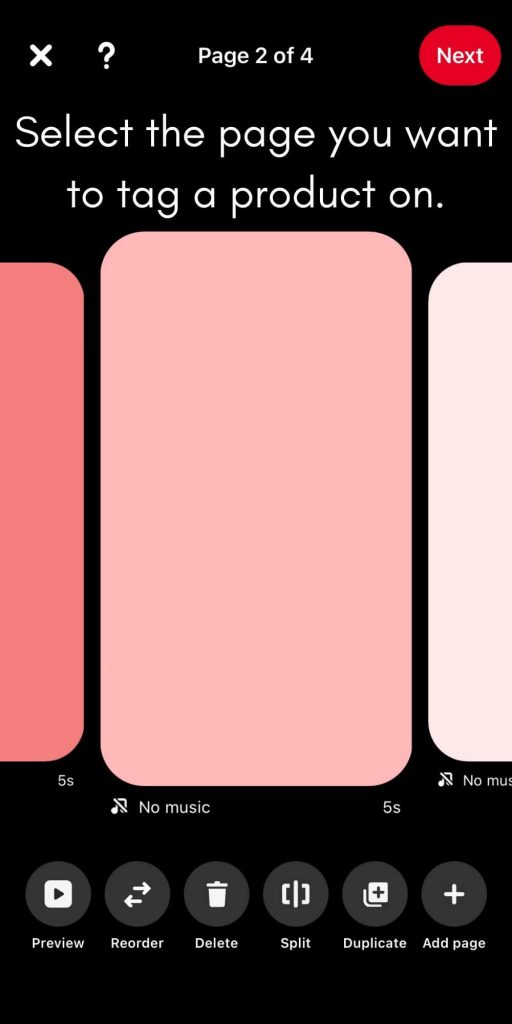 Add a product sticker
On the page you want to add your affiliate link to, select the "Stickers" option in the bottom right-hand corner of the screen.
The "Pick a sticker" page will slide up. On this page, select the "product" sticker.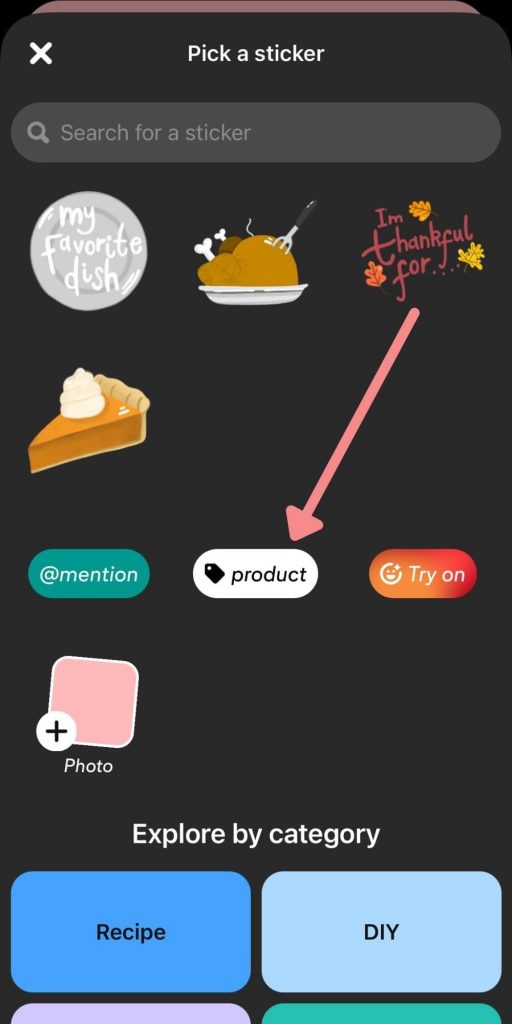 Add your affiliate link
You can now either add a product by searching for a pin that is already on Pinterest OR using a link.
To add an affiliate link, you MUST select the "Use a link" option.
In the "Add a product link bar," add the affiliate link of the product you wish to promote and click "search" on your keyboard.
Tip: It can sometimes be difficult to generate affiliate links on your phone. I have found that an easy way to get around this is to generate the affiliate link on a computer or laptop, email it to myself, and copy it on my phone to then use on Pinterest.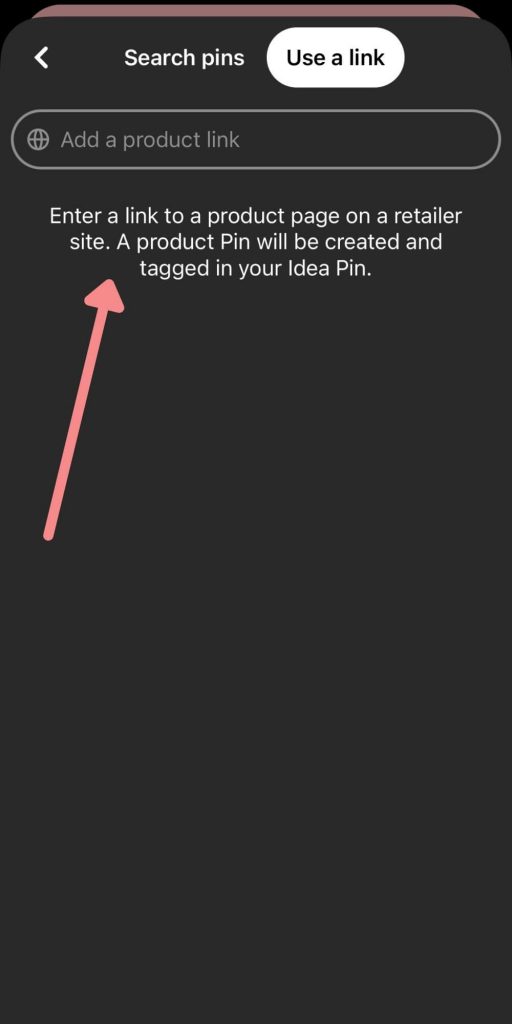 Hopefully, the product that you are hoping to promote will pop up.
Select the product by clicking it, then click "Create" in the upper right-hand corner to add the link to the product tag.
Important: Be sure to keep the tab toggled on that marks your product tag as an affiliate link or sponsored link IF it is an affiliate link. It should look like this: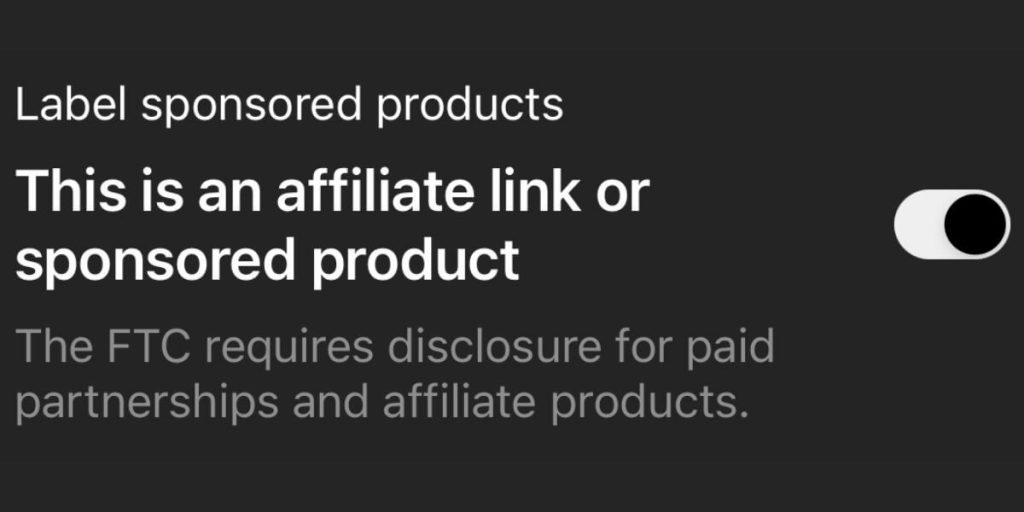 This will essentially be a disclaimer to viewers that you are promoting the product using an affiliate link, which is important for transparency.
If you want, you can also add an additional disclosure in text, in a voice-over, or if you're talking just to let users know that your link is an affiliate link.
When users view your pin, a small message that says "Includes sponsored products" will appear under your username when the Idea Pin is clicked on.
Customize your affiliate product tag
Customize your Idea Pin product tag!
There are a variety of colors that you can choose from, and you can even choose a color from your Idea Pin by using the color selector option and dragging it to a color on the screen.
Below is an example of me customizing an product tag for an affiliate link of my favorite eyelash curler!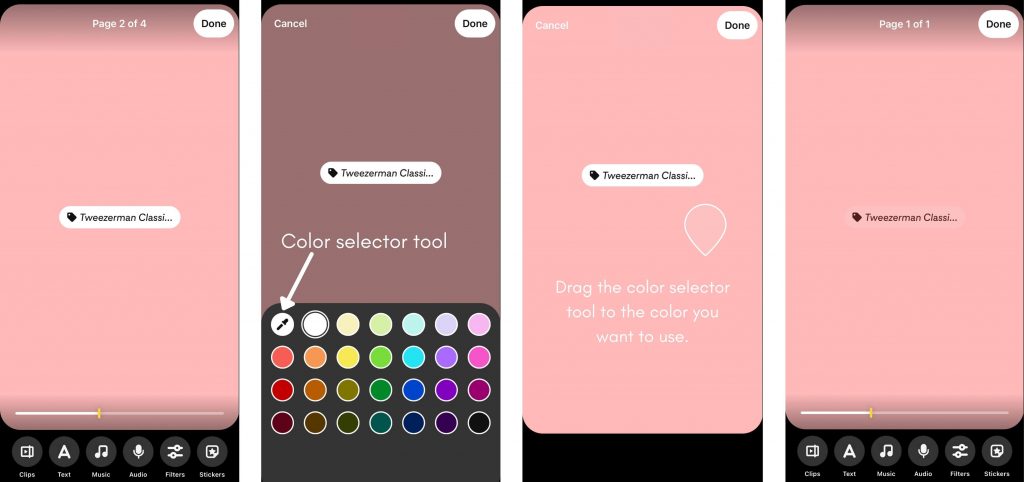 This product tag contains your affiliate link, so when someone is viewing your Idea Pin and clicks on your product tag, it will take them to the product page using your affiliate link.
And that's it!
Your affiliate link is now in your Idea Pin and is ready to be shared with the world.
How many products can you add per Idea Pin?
In this post in Pinterest's Help Center, Pinterest says that you can have up to 5 product tags on an Idea Pin page, and up to 20 product tags on an Idea Pin.
How do you get paid with affiliate links on Pinterest?
You will not make money directly from Pinterest with affiliate links.
For example, with Amazon affiliate links, I get paid from Amazon, not from Pinterest.
You do not get paid through Pinterest, you get paid through your affiliate program. So, be sure to check the dashboards on your affiliate programs to see how much you're earning and how to get paid.
How can you see how many clicks your affiliate links get?
Are there analytics to see how many clicks your product tags get? Not yet.
Pinterest has said that this feature isn't available yet, but they are working to release it in the future.
This will definitely be a helpful feature in the future!
Right now, the best tactic that you can do is to just track the amount of clicks that you're getting in your affiliate network dashboard.
Some people have even suggested creating different tracking IDs for your affiliate links on Pinterest to better see the amount of clicks your links are getting coming directly from Pinterest.
How to do affiliate Pinterest marketing safely and correctly (Pinterest resources)
It's important that you follow the correct rules for Pinterest affiliate marketing to ensure that:
You're that getting paid
Pinterest doesn't block your links or your account
You don't get in trouble with your affiliate network
The "Paid Partnership guidelines" and "Affiliate guidelines" of Pinterest's Community Guidelines page gives some great guidance on Idea Pin affiliate marketing.
Note: Your affiliate network may have more rules and guidance on this topic. Be sure to check with them to ensure that you're complying with their advice as well.
How to make more sales with affiliate links on Pinterest
Here are some tips on how to make more money with affiliate marketing on Pinterest:
Be authentic
Authenticity is so important when promoting products.
Your audience doesn't want you shoving the product in your face, they genuinely want to know WHY you like the product and why they would like it too.
Being too salesy will likely just turn people away as they'll think you're money-hungry.
Show you using the product and explain your experience with it
In most cases, you wouldn't want to promote a makeup product that you've never even tried, right?
Your unique experience with it is important for your audience.
They want to know that someone like themselves has found the purchase worth-while, and they want to know you're being honest.
If you have a great experience with the product, that may make someone want the product!
It's okay to talk about yourself and why you suggest it!
Share the value and benefit it will give to others
In most cases, people buy products that will benefit them in some way or another.
What value will the product give to your audience? How will they benefit from using it?
Let them know!
Target good keywords and optimize your content
Two great things about Pinterest are that it's a search engine and that content lasts forever!
So, potentially, if you target great keywords, your pin could be a source of revenue for a long time!
Other than providing great value, your goal with your pin should be to get it to rank in search results OR to get it seen by lots of users in the home feed.
In both cases, Pinterest needs to know two things.
What your pin is about (which Pinterest can tell based on the keywords you use)
That your pin provides value (which Pinterest can tell based on how other users engage with your pin, which means that users actually have to see it!)
To get your pin seen by others, you should pay attention to good keyword research AND Pinterest SEO.
These three blog posts may help you out a lot with this:
Create consistently
Perhaps one of the best ways to increase your revenue over time is to create Pinterest pins and content consistently.
The more pins you have (especially with affiliate links), the more likely you are to make more sales and more money down the road.
Don't overwhelm yourself, though!
Pinterest has said that creating one Idea Pin a week is good.
Try to create content as often as you can, but remember…quality over quantity!
Conclusion
Hopefully this post has shown you how to add affiliate links to your Idea Pins on Pinterest.
Have you tried adding affiliate links to Idea Pins? What was your experience? Let me know in the comments below!
If you want more valuable Pinterest information so you can skyrocket your success, read more on my blog or join my email list (I provide some of my MOST VALUABLE INFORMATION to my email list!)
I hope to see you around again soon. Thanks for reading!
Leah Marie
SAVE FOR LATER!