*Disclaimer: This post contains affiliate links. If you choose to make a purchase using one of my affiliate links, I will make a commission at no additional cost to you. Thank you for your support!
Idea Pins are one of Pinterest's newest pin types that are aimed to help Pinterest Creators to grow an audience on Pinterest and increase in-app shopping.
With pinners creating Idea Pins more and more frequently, this has led a lot of them to ask this question: Can you schedule Idea Pins on Pinterest?
This post will break it all down for you and show you some tips on creating high-performing Idea Pins.
Let's dive in.
Please note: Pinterest is always changing, and while I try my best to update my posts, not all information may be up to date. If you're looking too see the most updated tips, strategies, and information, check out this resource page.
What are Idea Pins?
Idea Pins are a multi-page immersive pin format that allows users to create up to 20 pages of content.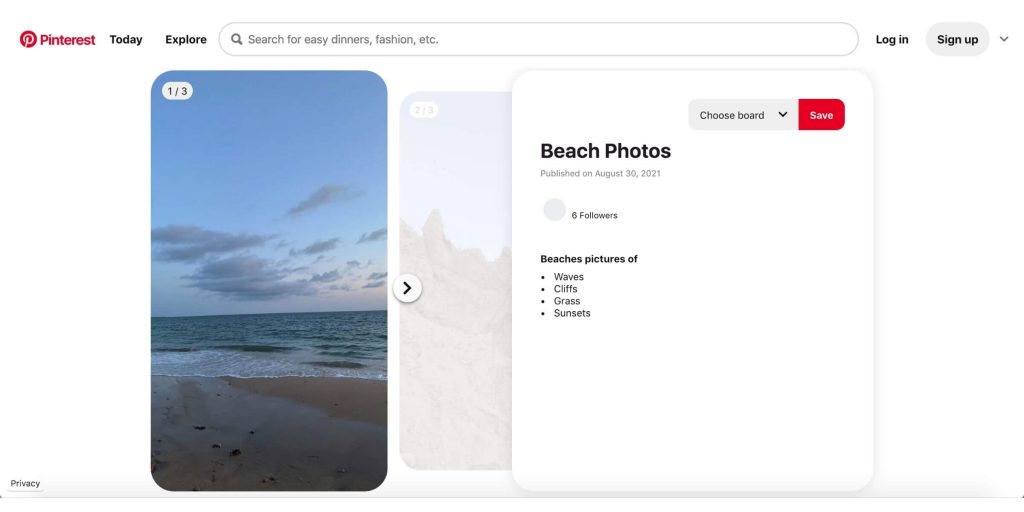 While Idea Pins can't be linked to external sources such as blog posts or YouTube videos (as Standard Pins and Video Pins can), they do have the ability to tag other Creators, tag products (including affiliate links), and more!
Idea Pins are especially tailored to Pinterest Creators who are looking to grow an audience and merchants who are looking to sell products.
Related: How To Add Affiliate Links To Idea Pins On Pinterest
How often should you post Idea Pins?
To be quite honest, how often you want to post Idea Pins is completely up to you!
However, Pinterest claims that you should create content, specifically Idea Pins, weekly.
"The more you create, the more chances you'll have to get discovered. Aim to create fresh Idea Pins every week to engage your current audience and maximize your potential to reach new people."
I've heard a lot of Pinterest marketers say that they've seen good results posting one Idea Pin per week.
You can definitely publish more frequently if that is your preference!
Can you schedule Idea Pins on Pinterest?
If you're a content creator, then you probably know that creating content can be time consuming!
One of the great things about social media is that you can batch content or create it in advance, then schedule it to post at a certain time, like when your audience is most active.
On Pinterest, it's the same!
You can use the Pinterest native scheduler to schedule Standard Pins and Video Pins up to 2 weeks in advance, or even a third-party scheduler like Tailwind to schedule up to months in advance!
But what about Idea Pins?
To my knowledge, you can not currently schedule Pinterest Idea Pins. I have not seen this feature yet available with the native Pinterest scheduler or with third-party scheduling platforms.
However, there is a way to sort of get around this, and I'll show you exactly how to do that!
Alternative to scheduling Idea Pins
While you can't actually schedule Idea Pins to publish at a certain time, you can save Idea Pins as a draft and later on manually post at the time you wish.
While this isn't a fool-proof alternative, it does allow you to create Idea Pins in advance and have them ready to publish. However, you will still have to log onto Pinterest to manually publish them.
How to save an Idea Pin as a draft
The first step is to create your Idea Pin. Be sure to add any final touches or elements that you want!
Click "Next" in the upper right-hand corner when you are finished.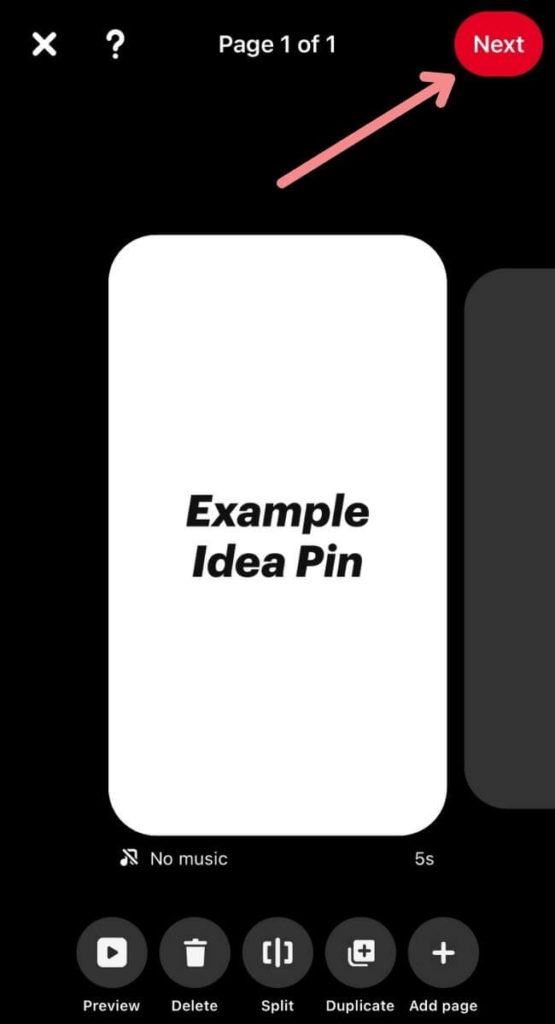 Then, on the "Finishing Touches" page, fill out all of the details.
Don't skip this step! This is where you can tell Pinterest exactly what your pin is about so Pinterest can distribute and rank it accordingly. If you need help, check out my in-depth Pinterest SEO checklist or my 20+ top Idea Pin tips.
When your pin is finalized, to save it as a draft, click the folder icon. On mobile (which is where I currently suggest you create your Idea Pins), this icon will appear in the bottom left-hand corner of the screen.

Once you click this, your Idea Pin will be stored in your drafts.
How to publish an Idea Pin from drafts
To publish an Idea Pin that is stored in your drafts, click on the "+" sign at the bottom of your screen and then click "Idea Pin."

Now, look at the bottom right-hand corner of the screen. There should be a folder icon with a number in it. This is your drafts folder.

After you click on the drafts folder, you should see all of your Idea Pin drafts.
Click on the Idea Pin that you would like to publish. Then, click "Next" in the upper right-hand corner of the screen once again.
All of your details should have saved. Now, click "Publish" in the bottom right-hand corner of the screen to send your pin out to the world!

What is the best time to post Idea Pins?
While the timing that you post a pin doesn't matter as much anymore because Pinterest is more of a long-term game, the timing may still be important with Idea Pins because they are often immediately distributed to users. So, if possible, you want to try to post Idea Pins when your audience is most active.
Getting early engagements on pins is very important because it increases your engagement rate. (For example, a pin that gets a save with 100 impressions will have a higher engagement rate than a pin that gets a save with 1000 impressions.)
Pinterest uses the engagement rate as a way to see how valuable a pin is to pinners. If they see that pinners enjoy your pin and your pin has a high engagement rate, Pinterest is far more likely to show it to more users.
The optimal time to publish Idea Pins on Pinterest will be different for each user.
However, there is a way to find out when your audience is most active and what the best time to post your content on Pinterest is, and I outline exactly how to find that in this post!
How to make your Idea Pins go viral
Are you ready to see great results with your Idea Pins?
Here's an example of some of the great results I've seen:

If you want to know how I get results like these, check out my in-depth post on 20+ tips on how to get viral Idea Pins on Pinterest. I try to use as many of these tips as possible, and these tips have helped me to consistently see pretty good results with Idea Pins!
Conclusion
I hope that this post has clarified your questions about scheduling Idea Pins on Pinterest and helped you understand how to work around it!
If you have any additional questions, be sure to leave them in the comments below!
Plus, if you want more valuable Pinterest information so you can skyrocket your success, read more on my blog or join my email list (I provide some of my MOST VALUABLE INFORMATION to my email list!)
I hope to see you around again soon. Thanks for reading!
Talk to you soon,
Leah Marie
SAVE FOR LATER!